VILAÇA PINTO Cristóvão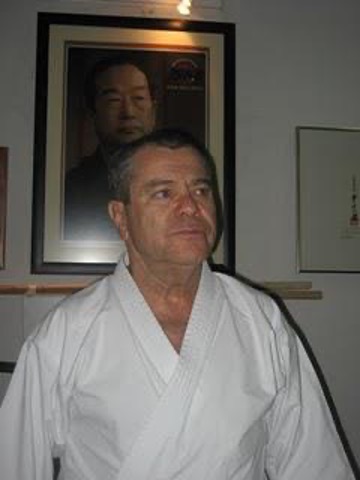 Vilaca Pinto was born in Lisbon, Portugal. He started Karate practice in 1966 and went to Japan
when he was 27 years old. Later, he lived in Japan for 5 years between 1972 – 1976. Vilaca stayed at Hoitsugan Dojo in Tokyo which Nakayama Sensei (JKA Chief Instructor) opened as his private dojo and dormitory for young foreigners. Now Hoitsugan Dojo became a legendary place where many brilliant karateka were born. Vilaca trained hard at JKA HQ Dojo as well as at
Kanazawa Sensei's Dojo in Yoyogi.
After returning to Portugal, he established Hoitsugan Karate Portugal in 1977.

He served as the National Coach for Portugal, President Technical Council, Arbitration Director
for the National Federation FPKDA, etc. Vilaca also won in many international championships: in
1972 he earned the 1
st place Kumite and Kata championship in Belgium and 1 st place Kumite in JKA Championship in Tokyo region.
He has a lot of successful results in the other
championships representing Hoitsugan Dojo in Japan. Vilaca is currently the President and Chief
Instructor of JSKA Portugal, also a Senior member of JSKA Shihankai since 2008. He received
an 8th Dan in 2014 and has continued to contribute his professional skills in karate until now.