MUELLER Hans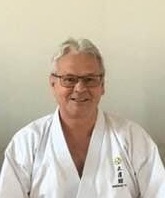 Hans Muller has dedicated his life to karate since 1973. He established his own karate school in 1977.His training took place in Japan over the period of several years with the guidance of
Nakayama, Sato and Abe Sensei. To further develop his karate skills and immerse himself in the
spirit of karate from its country of origin, Muller stayed in Sendai, Japan for some period.

Muller holds an 8th Dan from JSKA and was appointed as the Chief Instructor at JSKA
Switzerland. He continues to be an active member and instructor in the karate scene in his
country. Muller is a member of JSKA Shihankai.